On The Wingfeather Saga, I served as Production Designer, adapting Andrew Peterson's excellent series of YA novels for TV.

I worked with a team to bring the world of Aerwiar to life, through color scripts, environment paintings, and character designs of my own— as well as directing a team of artists to follow through on our unique painted look in 3D models and 2D background paintings.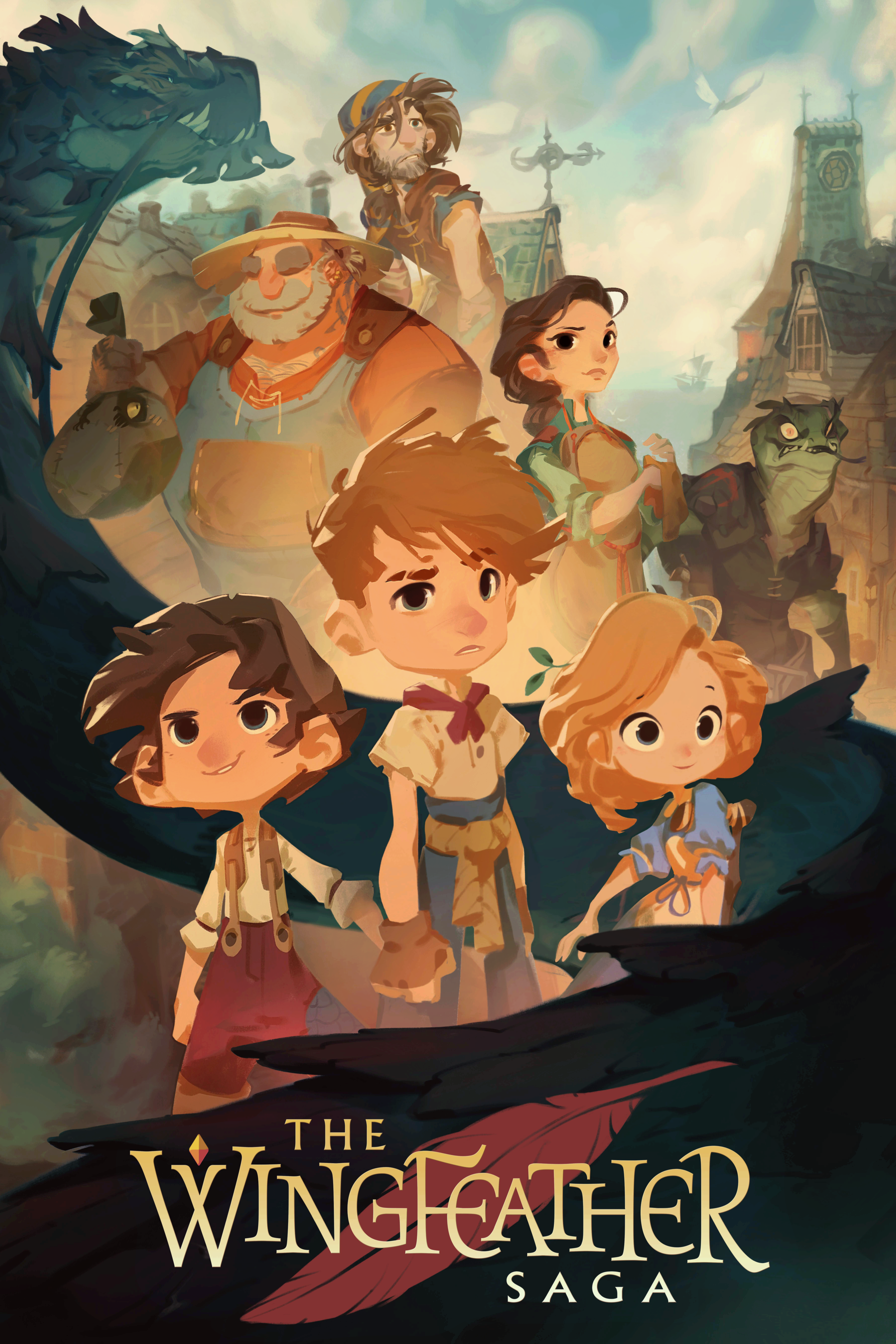 Key location paintings, as well as a color script helped to establish the direction and visual design for the show.
The Igiby cottage, replete with character-specific details from the book series.
Yurgen, the most ancient of the Sea Dragons, is a combination of classic dragon elements, with coral, catfish, and sea lion influences.
Nia Wingfeather - Mother of Janner, Kalmar, and Leeli.
Slarb- principal antagonist for the pilot.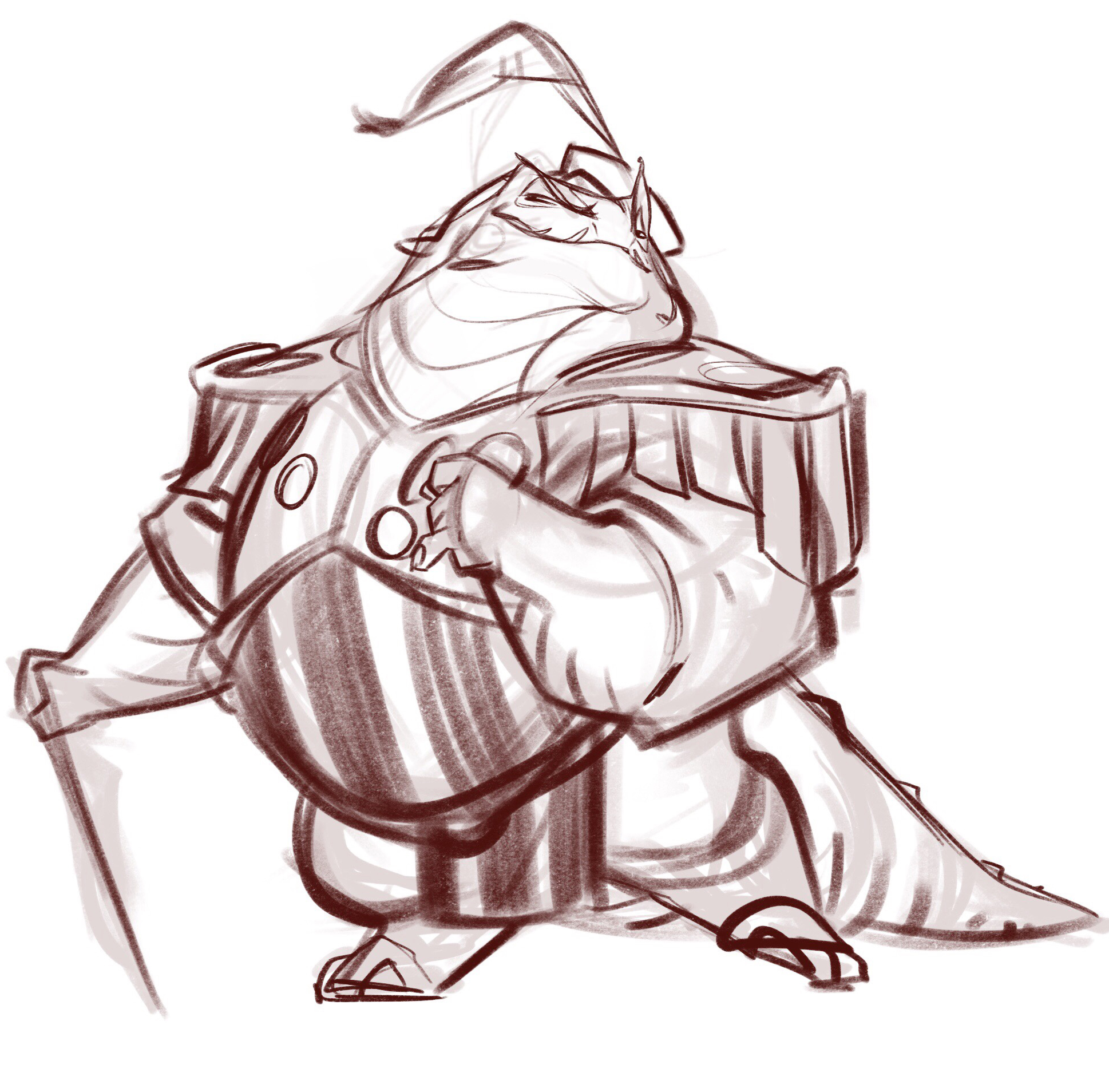 Early development for Commander Gnrom- a decadent despot in a backwater town.
Final design for Commander Gnorm
2D puppets created for animation in the finished short.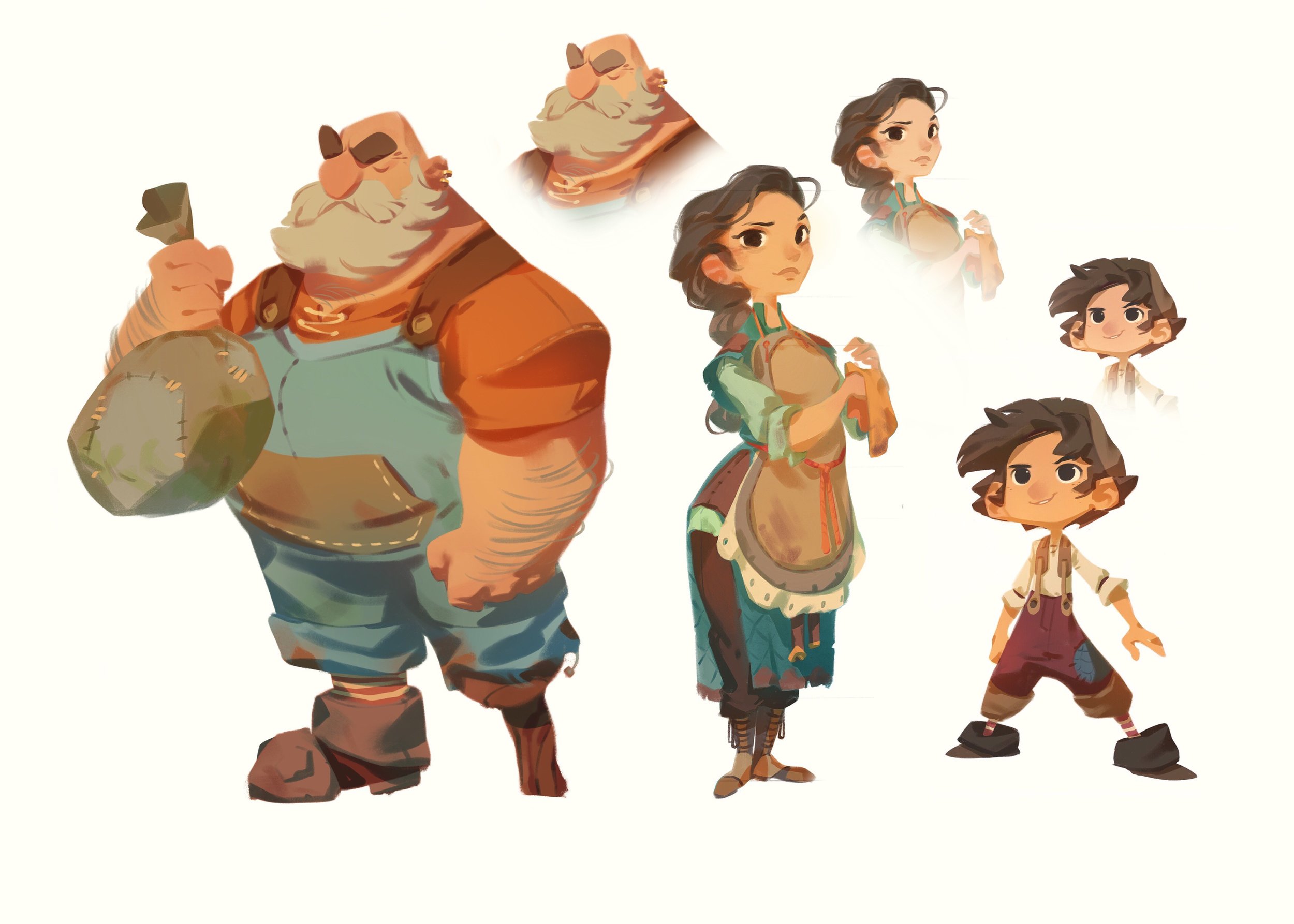 Tattoos and carvings help to tell the hidden story of Podo Helmer.
Establishing our protagonist, Janner through various sketches and turns. Each character underwent a similar process of development to prove out the design and prepare for performance.
Teaser illustrations created to hint at future season locales, culled from the book series.
Thwaps- fuzzy rodent pests of Aerwiar.
The Black Carriage, it's door a gaping fanged mouth.
Glipwood townsfolk for use as 2D puppets in the finished short.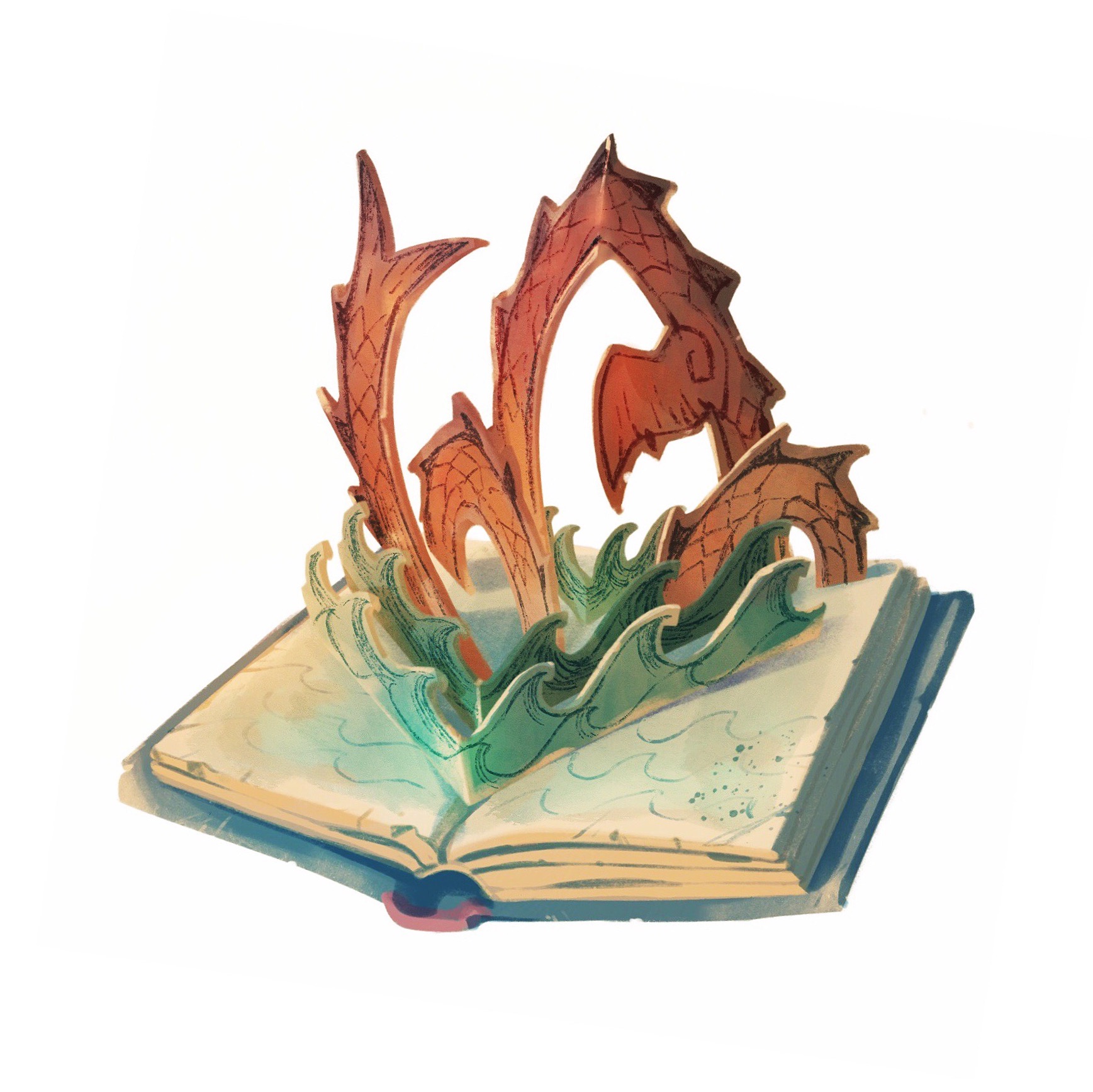 The Pop-up Book & Map were created for Books & Crannies- key items were used to add layers of visual storytelling to enrich the visual worldbuilding.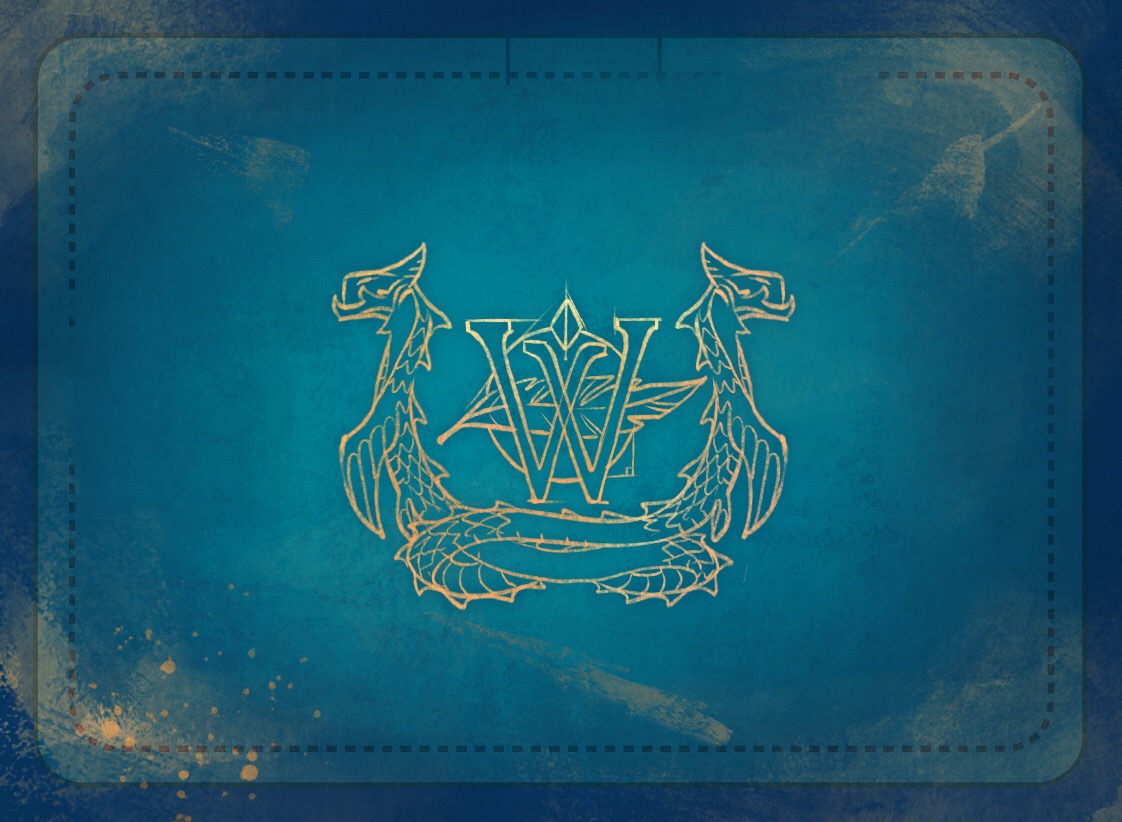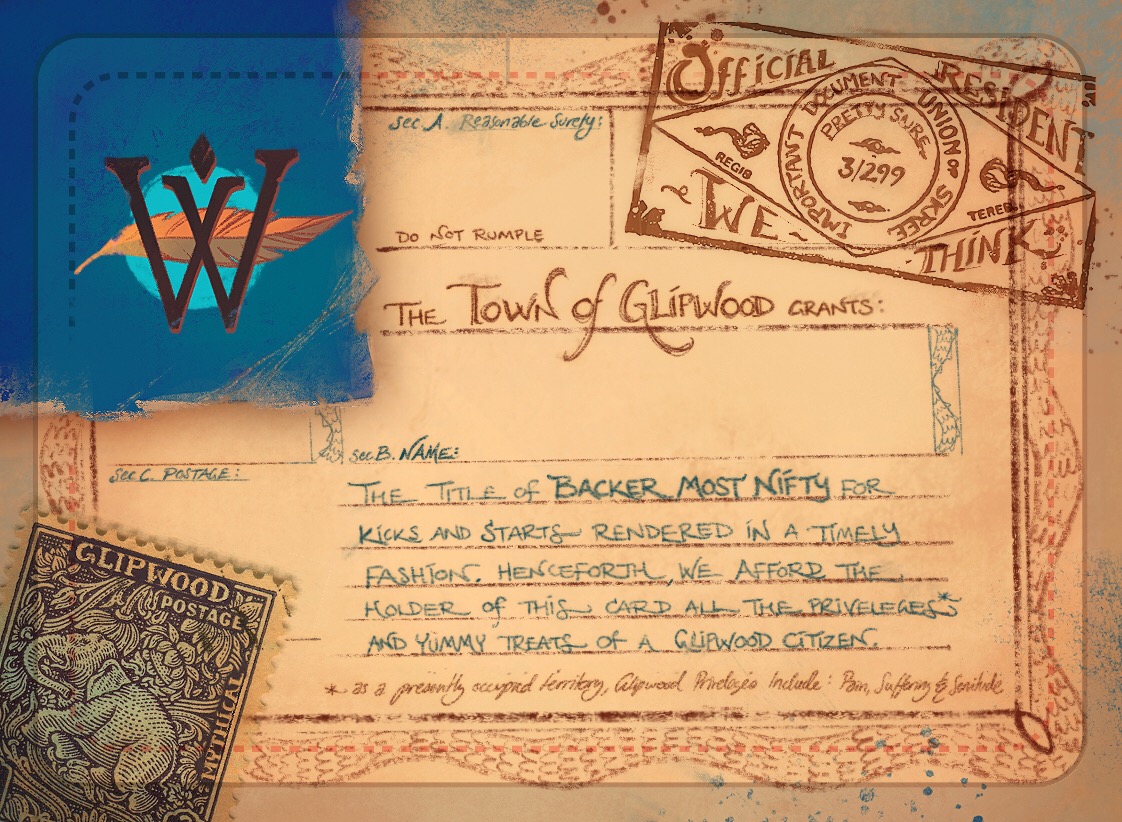 Custom cards were created as rewards for the Kickstarter backers.
The finished color script proved to be an invaluable tool in directing the completed scenes for the finished pilot.